New Medical Director!
---
Please help me extend a warm White Sands welcome to our new Medical Director, Dr. Zfaz, or as our clients call him, Dr. Z. Not only is he professionally well qualified to be our Medical Director, but personally qualified as well. He is board certified in addiction medicine and has over three decades of experience in the field; coming to us most recently from a treatment center in Jacksonville, FL named Lakeview Health.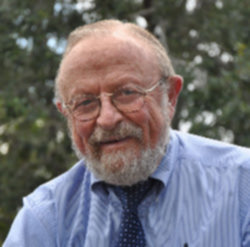 On a personal level Dr. Z is motivated to help others that struggle with addiction because he is a recovering alcoholic. Despite being sober for over thirty-two years, Dr. Z still attends 12 step meetings and remains an active member of the International Doctors in Alcoholics Anonymous recovery community. Having a direct impact on our clients' return to health throughout their stay at White Sands is what Dr. Z likes most about his job. He especially enjoys seeing how healthy and well clients look at the end of their treatment. Dr. Z is originally from Mexico and came to the United States when he was 24 years old. He was educated at the National University of Mexico and McGill University in Canada. According to Dr. Z, God has blessed him with an excellent marriage of thirty-four years as well as four beautiful children. He currently resides in the Greater Ft. Myers area with his wife. In his free time, Dr. Z plays the piano well, maintains a strong relationship with God and spends time with his family.
If you or a loved one needs help with abuse and/or treatment, please call the White Sands Treatment Center at (877) 855-3470. Our addiction specialists can assess your recovery needs and help you get the addiction treatment that provides the best chance for your long-term recovery.