---
Utah Drug and Alcohol Treatment Centers
---
If you call us, we can help you find a Utah drug and alcohol treatment center. This is the first step toward beating addiction and taking back control of your life. You can call us any time and we can direct you to a local drug rehab center to learn more about how to begin treatment and what you can expect during your stay as an patient. For those seeking an alternative solution to inpatient treatment, there are also many drug and alcohol rehab centers that offer you to opportunity to overcome addiction using an outpatient program.
Alcohol Treatment in Utah
Traditional alcohol rehab includes working through a twelve step program. Today, the programs at Utah drug and alcohol treatment centers are more personalized to help you realize your personal goals toward overcoming an addiction to alcohol. Alcohol rehab can include therapies that are designed to emphasize helping you realize your own goals and addiction triggers, and ways that you can relearn coping strategies that help you reduce the temptation to reach for alcohol when you are frustrated, stress or even happy. These coping mechanisms are very valuable in the long term success of any Utah alcohol treatment program.
Drug Rehab in Utah
Attending a drug rehab is the best way to fully recover from drug and alcohol addiction. One of the greatest benefits of choosing a Utah drug rehab is that you can learn to manage multiple addictions and can begin to understand and treat any underlying conditions that relate to addiction in your life. For example, some people attending drug rehab also have underlying mental disorder, such as depression, that contribute to addictive behaviors. Utah drug rehab centers can also help you understand the role of genetics and your environment in addiction, and give you the tools that you need to fight alcohol and drug use now and in the future.
Long term recovery is the goal of every professional at Utah drug and alcohol treatment centers. Long term recovery includes therapy and group support meetings for several months, or longer, after your initial treatment. You will need to decide whether you will recover more successfully as an inpatient or an outpatient when attending any Utah alcohol treatment or drug rehab program. Outpatient treatment is beneficial for those with many responsibilities, including children, that must be cared for during the day. Inpatient treatment is recommended for those who haven't been able to successfully complete outpatient therapy or for those with more severe addictions to drugs or alcohol.
Cocaine Rehab Facilities in Utah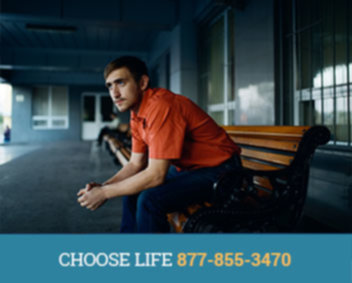 Drug treatment centers Utah provide specialized treatment for those entering recovery for a cocaine addiction. Cocaine and crack cocaine are addictive opiates that are illegal in the state of Utah. This type of addiction is often very serious and affects both interpersonal and work related relationships. Inpatient treatment is often recommended for those working to overcome cocaine addiction. Inpatient treatment at drug treatment centers Utah includes a detox that lasts until withdrawal symptoms are less serious and the patient is ready to enter the core treatment program. Some patients opt to enter outpatient treatment after the detox portion of treatment is completed.
Heroin Detox Treatment in Utah
Heroin detox treatment provided Utah drug and alcohol treatment centers can prevent the most serious withdrawal symptoms from interfering with your recovery. Withdrawal symptoms from heroin are most intense from eight hours to several days after the drug was last used. The support of a caring staff ensures detoxification is as comfortable as possible. Detox often includes monitoring the physical symptoms of withdrawal, supportive therapies to prevent some of the most serious physical side effects and alternative treatments, such as nutritional therapy, to promote overall healing from addiction.
Prescription Drug Addiction Treatment in Utah
Although prescription drugs are legal, many types of medicines are addictive and can become a problem in your daily life. Seeking help from licensed drug and alcohol rehab centers Utah is the first step toward dealing with the underlying cause of a prescription drug addiction. If you have a medical reason to take prescription medications, you may learn how to use alternative therapies for relief from the symptoms of your condition. For example, exercise classes and good nutrition can help prevent some of the most common symptoms that require prescription medication. With the right rehab center, you will learn all you need to know to overcome addiction and lead a healthy lifestyle for a lifetime.
About Utah
Utah is located in the Western United States and is home to many natural features, such as mountains and lakes, that make this region appealing to those looking for relief from addiction in a naturally appealing region of the country. The number of people entering treatment for addiction in the state has decreased over the last decade, but there has been an increase in people seeking treatment for the use of methamphetamine in the state over the same time period. Those seeking help for alcohol addiction without another co-occurring addiction has also decreased, while those seeking assistance with drug addiction has increased significantly from around nine percent to over forty percent since 2006.
In Utah, men account for about seventy percent of those seeking help with an addiction while women make up slightly less than thirty percent of the population seeking rehab treatment for addiction. Each year, over six-thousand people seek treatment from a Utah drug rehab for either a single addiction or two co-occurring addictions. Teenagers who reported drug use made up about forty-two percent of those using marijuana in the state.
Seeking Drug or Alcohol Treatment Assistance? Call 877-855-3470 or Email today
Whether you need help for a personal addiction or you are learning more about treatment options for someone else, contacting us is the right step to take to begin your recovery. If you accept you have a problem with drugs or alcohol and are ready for a change, now is the time to take the necessary steps to enter a treatment plan that fits your personal needs.